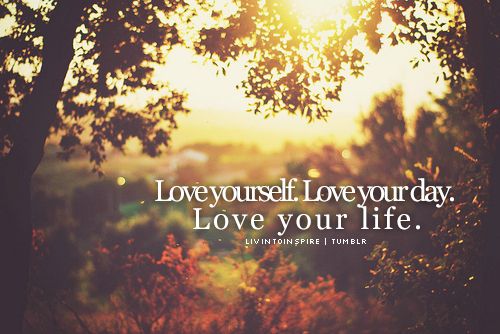 After my materials lecture, I was finished for the day! Woohoo! And ready for the Easter holidays!
I took to the University bus stops and caught a bus to the train station.
When I got off the bus, my train towards the city was due in 1 minute and boy... the next one minute of my life I experienced was crazy..
So around 10 or so other commuters got off the bus with me and together, we moved towards the train station together, me being in the midst of the crowd of commuters.
When we all heard the sound of the train nearing, I felt a sudden jolt of movement around me in the crowd of commuters and in no longer than a jiffy, I was swiftly carried away by the stampede of frantic commuters bolting towards the train station, we ran across roads together, I could feel the wind in my hair as we ran down the underground train station tunnels, we were running for our dear lives, we hurriedly swiped our mykis and leaped onto our trains, thank goodness I'm relatively fit, that run actually felt quite a good work out.
This whole train chase experience was extremely amusing for from my point of view, and perhaps more entertaining from any driver who saw us running across the roads, just seeing a whole herd of commuters running like lunatics across his windscreen.
My train delivered me to my appointed train station an hour before the appointed time.
Oh I forgot to say what I was in the city for! Well, I had to attend some very important matters....
*Ahem ahem* *adjusts imaginary tie*
IWILLBEATTENDINGMYFIRSTEVERNETWORKINGEVE
N #YOLO
woohoo! :)
This networking event was organised by my University, and boy, was I excited/nervous!
What new experiences would I be experiencing? I didn't know what to expect! The future was unpredictable, thrilling. I had prepared a list of questions, networking tips and conducted a LinkedIn search of all the company's representatives that would be present on the night of the event.
...
Any ways, it was raining manatee boogers all over the city once I walked out of the station, so I decided to find a nice, warm, bakery/cafe to rest for a bit.
And such bliss!
Sippin' some Chai Latte, sitting in the warm interiors of a well-decorated bakery cafe, watching people walk past your window as the rain pours down outside, reading a book you newly borrowed from your University library today, waiting to attend a professional/exciting function, followed by a karaoke night out w/ your friends, looking forward to what your bright future has to offer you, because baby, this is the good life ;) (a bit carried away there Tina...)
On a date with my imaginary friend.
My date was too shy to take a photo of me from across the table, so I was left with no other option but to take a shameless selfie.


The networking event was held in a nearby hotel's function room.
They had their own bar, with beverages and food and what not! FOOOD... (tinalovesfood)
Suits, black skirts + white shirts, company reps arriving and setting up their tables, students filing in - all looking rather nervous, this place was buzzing with professionalism and electricity. Some of the network event organisers I knew greeted me and I stalled a bit of time chatting w/ them, my strategy was to, have a good look at my surroundings before I leapt into all that networking blah, BLAH! and what better way to observe, than to observe with company by your side, it's not a very nice feeling to have if you're standing awkwardly alone in a room full of people, unless all the other people are also standing by themselves.. actually... that'd make things more awkward.

After I had enough, I was ready to start networking. I led my group of friends towards Deloitte's table, we were greeted by a girl called Swetha, who was a grad student and a man who I did not talk to much.
It was awkward.
Awkward, because not much interesting conversation was being exchanged, it was all just generic - what do you do? What should I do?
Whilst my friends were talking with the guy from Deloitte, I started my own side conversation with Swetha, and I threw a few of my questions that I prepared at her.
Swetha's very well-spoken and confident, whereas I was a little jumpy, not very eloquent nor classy, and I just didn't feel very comfortable, because I didn't feel as though we were having a conversation, she was more or less just giving me a lecture, but nevertheless, a very informative lecture.



From Swetha, I learnt some valuable tips, one of them was:
You don't do things just for your resume, you do things because you want to gain skills that can help you in your career. Such as, she was the treasurer of a certain club, but she didn't want to become one just for the sake of placing it on her resume, no no, from being a fully committed treasurer, she gained skills such as written/verbal communication and professionalism, all these skills helped her eventually land a job at Deloitte.

After Swetha, I floated around other company reps - NAB, Google, Windows, KPMG, Dixon Advisory.

Funny story with NAB's rep, I had a look at his LinkedIn profile before the night of the event, so I knew quite a bit about what he did before he told me, one thing I did not know was the fact that others can see when you view their profile, so, yeah, good job Tina. Now he thinks you're a total creep, NAB will NABer hire you now!

Me and my friend Carl started talking to Dixon Advisory's rep, I think we sort of cornered him unintentionally into the corner of the function room... both our shadows looming over... as we moved closer in... closer in...

Then there's the Google guy, he's so cool/friendly/talkative/clever :D I became Facebook friends with him just then. I recommended him a book I was reading about Social Media becoming a prevalent marketing tool. I do admit though, it was a little awkward talking with him, because of the same reasons as I mentioned before, it didn't feel as though we were conversing. But from the Google guy, I learnt that it's not about what you know, it's about who you know :)

Chillin' w/ Bryan

And last but not least... the Windows guys...
They were two guys, wearing casual Windows t-shirts (very under dressed, but they pulled it off with confidence)
I started chatting with them and we instantly got along, I can't remember all our conversations (but at least we had conversations), but I do remember I asked one of the guys to show me their spinning round house kicks (he was a red belt at Taekwondo) and he was actually considering it before I stopped him wreaking havoc. They showed me their own versions of their "awkward handshakes", we talked about non-related Windows stuff, and they even threw around a couple of rudie words! (very professional indeed), and out of all the stringent and scary places to be around at the function that night, the Windows corner was the most relaxing and most enjoyable place to wind down and chill out with some awesome peeps and just to get away from all your worries and woes :)
I guess the Windows reps were marketing their Windows, without even trying.
We had awesome conversations (actual conversations, unlike the forced and silent-lull-filled conversations I had before) and we added each other on Facebook and compared mutual friends! :) Woohoo!

I migrated away again to talk to some more people, I approached the KPMG stand and striked up a conversation with a guy called Kit, and it's a conversational exchange that I will never ever forget...
Me: Hello, I'm Tina, nice to meet you.
Kit: Hello Tina, I'm Kit, nice to meet you too. So, what can I do for you?
Me: Oh, I'm studying comm/eng and I was just wondering how I could utilise my skills/experiences to help out KPMG?
Kit: ... ha ha ha.
Me: ?
Kit: Can I.. ha ha.. give you my ha ha.. honest opinion? Please don't get offended, but I just wanted to point out something.
Me: Yeah sure -gradually starting to feel apprehensive-
Kit: You copied that line from a textbook didn't you? Because it sounds like you copied that straight from a textbook, so it sounds very fake and unnatural, correct me if I'm wrong.
Me: *quite noticeably shocked, but intrigued by this man's honesty and confidence*.. I read about a person using it once in a book, and it just stuck, but I didn't intentionally memorise that line.
Kit: Haha, well employees can't say: Hey hire me, I want your money, but they can't say; 'hey I want to join your team and learn and grow and help your business' or 'Hey Mr Employer, I love your company and I love you too!' either. So just be yourself and relax, but textbook verbatim is a nono.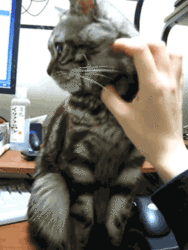 This conversation was memorable, well because, I tend to talk in a very exasperated and Confucious spiritual way when it comes to things I'm unfamiliar with, and most of the time, simple is best, being over the top gives the impression of dishonesty.. and I've never talked to a stranger that's as confident, blatantly honest and well, interesting in personality, and mysterious! ever before, just goes to show how little experience I've had in interacting with the grown up world... Oh Tina.. you've got a lot to learn about the world and its works..

I scabbed some final meat pies, before the end of the night drew to a close.

Me and the Windows guys + Carl were planning to walk to the train station together, so we dawdled behind and waited for each other.
One of the Windows guys drank a bit too much alcohol and started talking in his bogan accent >_>
After finally collecting our stuff, saying our final goodbyes, we left together and parted at the station.

Carl waited with me for my train, and when my train came to scoop me up, I hopped on and off I went, towards karaoke!

Overall, from this networking event, I learnt to face/be bothered to face my fears :) and to delve into the unknown, today was a great experience and a great example of stepping outside my comfort zone to get the most out of opportunities. Today was an eye opener :) I look forward to more new experiences to come!

When I hopped off at my station, I bumped into my friend Annie :D (small world ey?), I didn't know how to get to the karaoke place, so she accompanied me :)
Together we roamed the city streets at night, running down streets because we could, taking pictures of cute huskies - because, who would? Bumped into a few group of friends wandering the city at night, and caught up, because we haven't seen each other in ages! It was great to have such lively company :)

When I got to the karaoke room where my friends were at, they hired a pretty damn big room, what met my eyes was a rowdy bunch of drunks, swaying around to the music and shouting into the mics, the rest of the peeps were sitting around a table playing cards.
DJ, Martin, Henry, Nessa, Sam, Nick, Gavin, Kevin and Doug were all there :D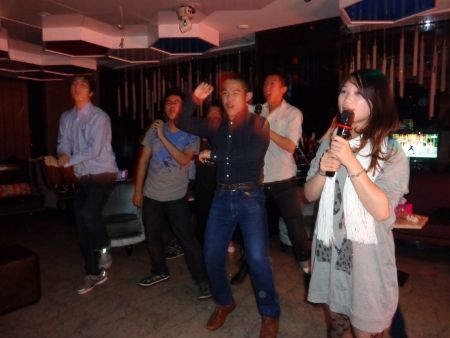 Oppa..

I spent the rest of the night away, watching the drunks sing karaoke (it was really hilarious)
Whilst people were singing, one happy drunk moved to stand in front of the screen and waved his hands around/swayed his body from side to side to the music.
Another guy rapped to the song "Niggas in Paris" with such conviction and force, it was just, just too much.

I was eating a boiled egg I bought in my bag whilst standing next to Doug who was sitting down, he looked up at me and I decided to gross him out by opening my mouth to reveal a world full of eggcellent mushed egg, but to my surprise, a piece of egg fell from my mouth and onto his leg, having only known Doug an hour ago, this definitely was an eggciting way to start a friendship.
I ended up doubling over, laughing for a good one minute straight.



I went over to sit with the cards peeps. Martin sat on me whilst I was being tickled by Doug who was sitting to my right, Doug and I started a tickle war with Martin sitting on my lap for dear life... Doug and I also had a 'Who could take the worst portrait of someone' photo w/ Henry's camera. I won, clearly. Our judge was DJ, and he chose the pic of Gavin laughing with his mouth wide open. Classic Gavin.

Henry sat on a stool whilst he sang emo Chinese songs, his eyes distanced out and he looked very out of it.

DJ was busy with club activity/event organising, so he was running in and out, I helped him w/ some secretary data entry work to hopefully relieve some stress off his shoulders.

Whilst I was dealing w/ my secretary fluff, Martin came from behind and wrapped his arms cosily around me, the depiction must've been quite hilarious now that I think about it in retrospect... There's me... sitting down... fully absorbed in my work... fervently typing away on DJ's laptop... and then there's Martin, draping his arms over my shoulders, kind of like a pet monkey. Either way, it's nice to have company :)

2 AM... We've been there for 4 hours... DJ drove Henry, me and Nessa back home :)
Got home at 3... opened the front door and jumped straight into bed...

What a night... what a day... what a life... :)